Settle enables compliant interoperability between fiat currencies and digital assets providing the technology, infrastructure and user experience to grow a true global business.
We designed the company identity that can be seen
here
, and we also designed and developed their Wallet App for iOs and Android so users can manage their cryptocurrencies and fiat money.
It was important to maintain the neat and simple concept from the company identity so we focused on designing a clean UI that provides the user an intuitive UX as they will be operating with their money and important other assets so they have to be confident at each step.
The first step is to wireframe the whole app and go step by step dressing it up all over to the final design. This is the UI style guide which is conformed by Icons, typography selection, a neat color palette, easy to understand components and assets, illustrations that are right on point, charts and graphs to analyze the money flow and data, and of course an attractive icon app.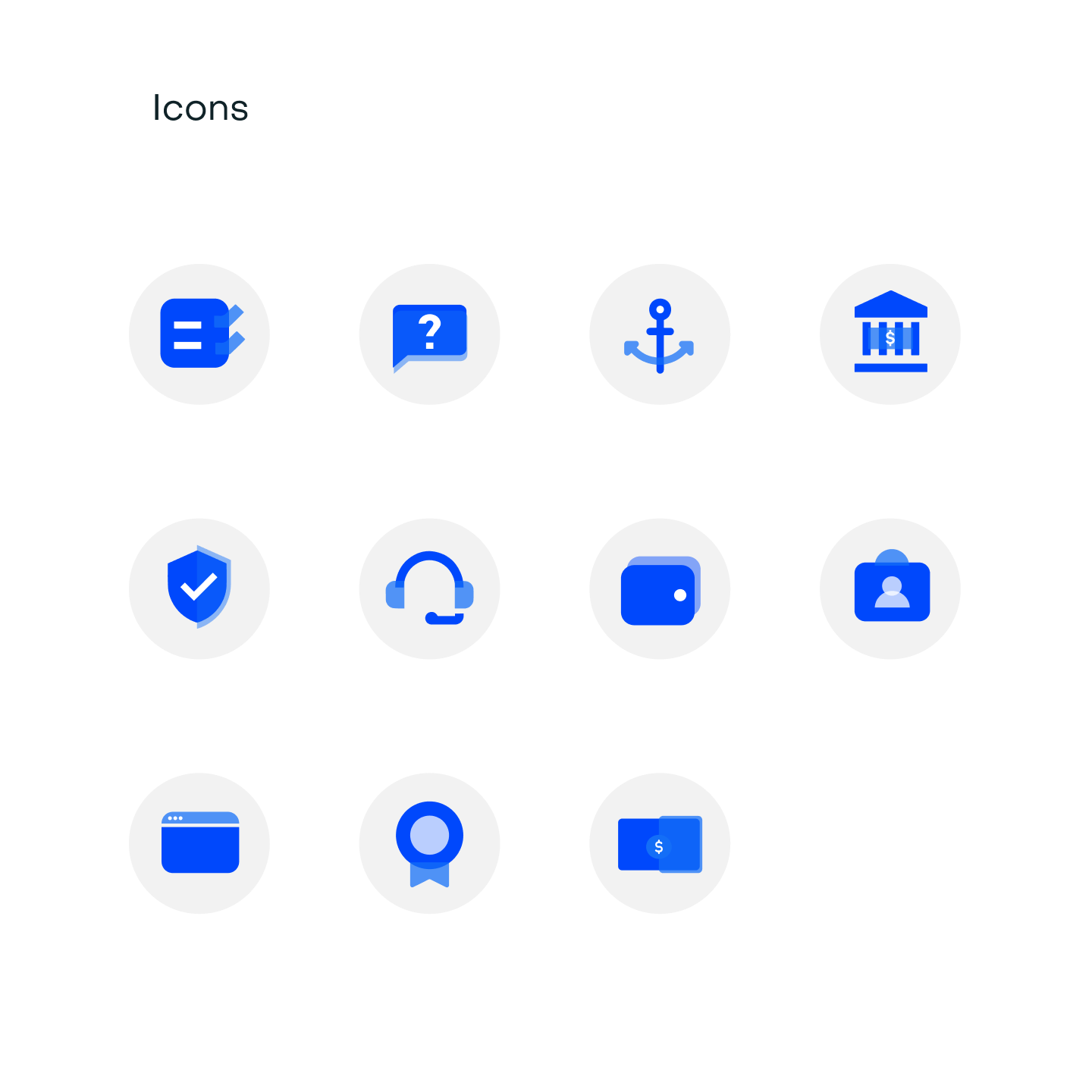 The app also has its own life outside the cellphone so we designed a neat website both to promote and to use the wallet, as well as the social network and advertising communications. We also didn't forget smart watches and we are working on the wallet version to use the basic functions on them.