Settle enables compliant interoperability between fiat currencies and digital assets providing the technology, infrastructure and user experience to grow a true global business.
Settle as the main company and main brand has developed the Settle Network which includes other companies to serve as much as they can in the cryptocurrency world. We designed the main brand and its products suite, as well as their most important sub brands setting the tone for more to come.
Brand & Sub-Brands Concepts
Brand Book and applications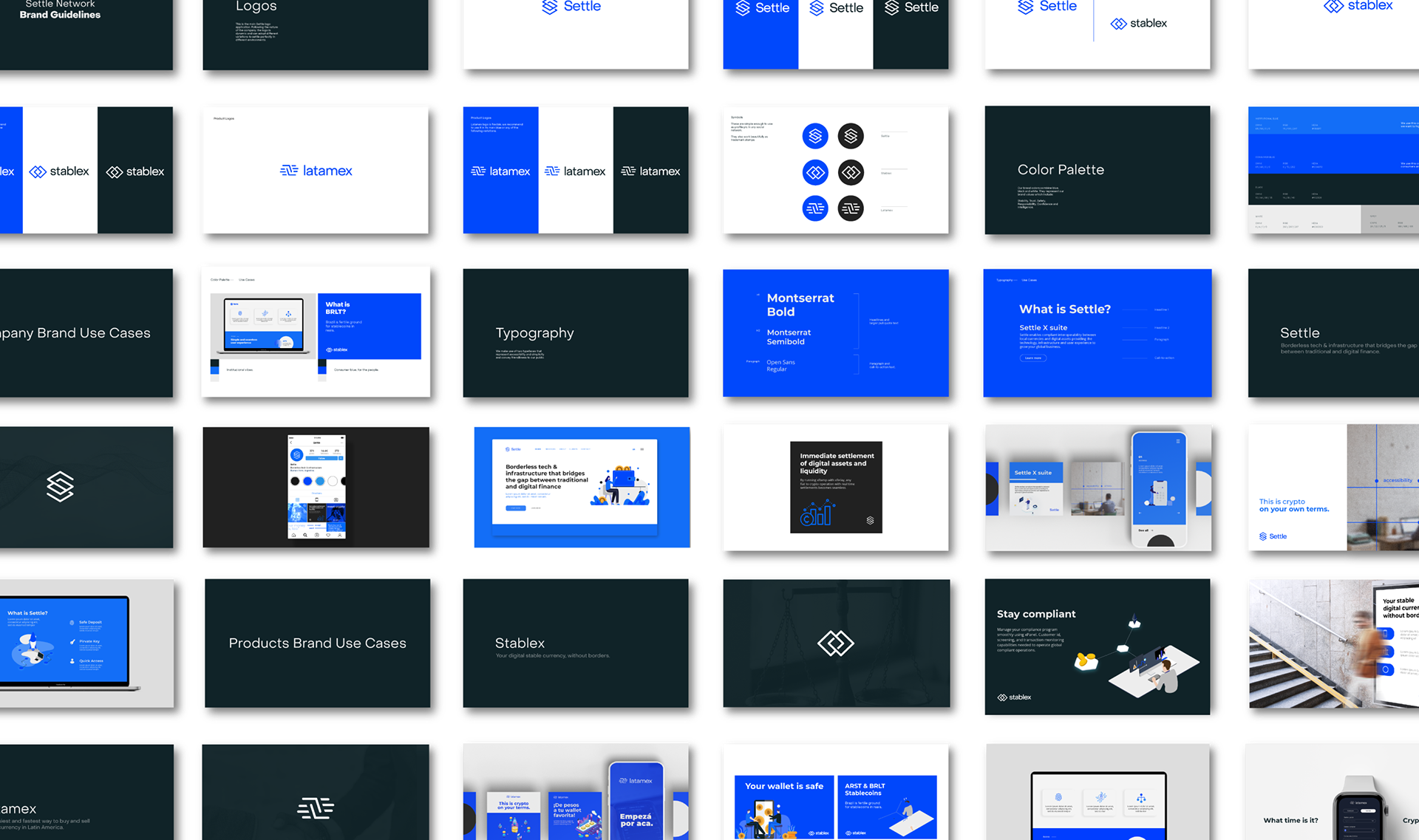 Settle Network has developed a product suite with a set of products that allows to some of the largest companies, wallets, and digital asset exchanges around the world, to work with the most cost efficient digital assets and domestic payment rails. We designed a visual system that helped each product to have its own personality while at the same time belonging to a larger family.
Products suite: Construction
Settle Wallet: App Design
As the gateway to stable cryptocurrencies, Stablex focus in providing easy access to consumers who want to operate with cryptocurrencies but don't want to be subject to it's volatility. That's why our design communicates the stable aspect of it using elements as the balance and clean design.
This company provides the easiest and fastest way to buy, sell or exchange cryptocurrency in Latin America. That's why we designed a clean UI that reflects how easy it is to operate in their website.